About us - The Blu Learning Team
Charles Hains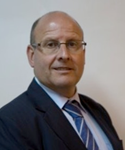 Charles Hains is the newest partner of the Blu Learning team bringing extensive experience in international service sector management education, training, design and development. His goal is to contribute to the development of service sector education within a global context.
Charles runs an educational consulting firm focused on offshore development within the hospitality industry, working in Africa, Asia and the Middle East. He has over 25 years of Academic leadership in Swiss hotel schools and in 1997 was one of the very early adopters of the HOTS Business Simulation when it was launched.

For almost three decades, Charles has embraced the use of business simulations as a key component of enhancing the experiential learning environment of academic institutions and the hospitality industry.
Mike James


Mike James is a foumder of Blu Learning, developing business simulations and tools for Hospitality, Tourism, and Event Management professionals and educators.
Mike was formerly a director of The Total Simulator Company and, for more than 20 years, led the team that developed the HOTS Business Simulation. HOTS is a computer simulation, based on a hotel model, which is widely used for management training and team development by more than 100 international Universities and Hotel Schools.

Mike was also previously a director of the Russell Partnership until 2015, and continues working with associates in a consultancy role.
Mike is a member of the Turnaround Management Association in the UK, and has been elected a Fellow of the Institute of Hospitality.
Phill Marston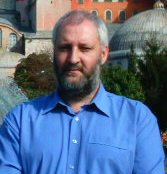 Phill Marston, is also a founder of Blu Learning , and worked for more than 20 years with Mike James to develop the HOTS Business Simulation and deliver management training with the online tool around the world.
Phil is an independent researcher in Sustainable Development and is an independent trainer and consultant in Sustainability and strategic management with clients including Hilton, Rezidor, Marriott, Swisshôtel, Deloitte and Expedia.
Phil was elected to Fellowship of the Geological Society and is an Associate Member of the Institute of Environmental Management and Assessment. His current projects include:
Development of an 'eco-efficiency' assessment tool for F&B operations and for tourism destinations
Development of a computer-based simulation for sustainable tourism management
Development of a computer-based simulation for event management